Everything you need to know
ABOUT SELLING
Looking to sell your home? You've come to the right place.
IMPROVEMENTS THAT PAY
If you're thinking about remodeling your kitchen or finishing your basement, you probably want to get your investment back when you sell your home. But when it comes to payback value of home improvements, some are definitely more profitable than others. There are a number of factors that go into determining how well a project will back.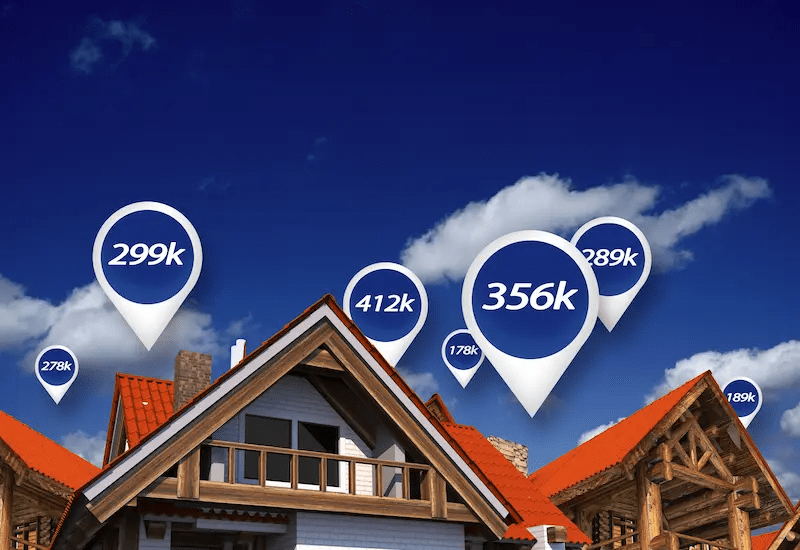 PRICING YOUR HOME
Everyone selling a home has different goals that need to be factored in when calculating the selling price of a home. Market conditions and comparable sales will play a role in setting the sales price of your house. Click the button below for an instant home value estimate.
GET THE HIGHEST PRICE
Effective marketing is the key to selling your home quickly and getting the highest price. Comprehensive, innovative and effective marketing of our listings by every available medium is how we've become Portland's leading real estate firm. It's our job to give you the best chance at getting as many qualified offers as possible, allowing you to extract the highest price the market will bear. One of the most important elements of marketing your home effectively is setting the right price.
REASONS HOMES DON'T SELL
If you have had your home on the market for several months and haven't seen much activity or any offers, chances are that one or more of the reasons below are to blame.
SELLING ONE, BUYING ANOTHER
In a perfect world, you sell your old home and buy the new one on the same day. Given that it is virtually impossible to time it that way, here are some things to keep in mind as you navigate the sale of one house with the purchase of another.
HOMEOWNER WARRANTIES
A home warranty pays repair or replacement costs for the mechanical systems and built-in appliances that break down in a home. Warranties can be purchased by either the buyer or seller in a real estate transaction.
Testimonials
" We cannot say enough good things about Safford. He is an excellent realtor who goes above and beyond. I have never had a realtor help as much as Safford to meet deadlines and get the deal done, and his knowledge and network of business associates make the selling and buying process as easy as possible. "
- Jeff and Rebecca Mettert
" If you want an agent who goes ABOVE and BEYOND, Safford is it. He listed our place and within 5 days we had an accepted offer. We trusted him to help us pick the best offer for our wants and needs. Could not be happier with how well he communicated throughout the process and kept us well informed. He then helped us purchase our replacement property- this was a bit trickier in the current market. But Safford was on top of everything. He got us into our dream home. He went the extra mile to make sure it was a smooth transition, the perfect home for our family, and at a great price. Highly recommend "
- McKenzie Ramirez
" Wow he was such an excellent resource and help. He just got us into our dream home even in this hot market. Very hard working and so responsive. I highly recommend anyone buying in the Salem area to work with Safford! "
- Julie Shadlow
" Our family posed a challenging situation. We were selling our house in Salem Oregon and buying one in Fond du Lac Wisconsin. Safford took the stress out of the entire process as he guided us through each step. He assisted us in finding a realtor for our new home and kept him in the loop regarding our sale. A few repairs were needed on our home and he helped make arrangements and guided me through that process. He had our families best interest at heart. Safford is not only a wonderful realtor but a very nice person. I now consider him a friend and HIGHLY recommend him to anyone buying or selling a home. He will take wonderful care and attention to every detail!! "
- Vickie Ashton
Previous
Next